Cannabis packaging company Kush Bottles, Inc. (OTCQB:KSHB) recently reported rising revenue and net income for its first fiscal quarter of 2018, for the period ending November 30, 2017. Revenue rose 258% to $8.85 million over last year's $2.4 million, and net income was $94,615 versus last year's net loss of $161,000.
Gross margins fell from 34% to 30% as business increased in the lower margin vaporizer category. The company acquired CMP Wellness, which generated strong vaporizer sales, but at the cost of lower margins. This is one of the fastest growing categories in the cannabis market, so it was a wise move to acquire this company.
CEO Nicholas Kovacevich said,
"During the first fiscal quarter of 2018, we saw the release of California's new temporary regulations for medical and adult-use cannabis sales, which took effect on January 1, 2018. California is not only the U.S.'s largest cannabis market but also our home market where we have already extensively invested in sales, marketing, and infrastructure. We consider the legalization of adult-use cannabis sales to be a major opportunity to scale the business throughout 2018 and beyond, and we have made significant headway to establish the Company as a leader in this market. Many of our clients have been granted temporary licenses and we are working with them closely during this hectic transition period as California finalizes its permanent regulations over the next 6 to 12 months."
While some may think that Kush Bottles has already gotten its California bump, this market hasn't even really gotten underway. Many of the businesses only have temporary licenses and much more are still waiting to get temporary and permanent licenses. Kush said it is looking at Northern California and some of the mix of buying power shifting from the LA dispensary markets to the Northern California grower markets. It believes there is a lot of expansion opportunity. The company even said it has a significant opportunity in California to "grow sales through 2018 and beyond as the market matures."
In addition to California, there's the Nevada market. Kush said that it has seen "Sustained strengthening in demand after legal adult-use sales started on July 1, 2017." The company said it continues to grow customer and distributor relationships in that region. So, there could be additional sales increases in this state, which could surpass Colorado in recreation sales.
Then, there's the Northeast market which has hardly been tapped. Massachusetts could come on board with legalized recreational marijuana in July of 2018. New Jersey's governor is also wanting to fast-track recreational marijuana as well.
While some investors are nervous about the killing of the Cole Memorandum, which seemed to protect cannabis companies, Kush actually benefits from more regulation. Kovacevich said,
"We are already seeing long-term structural changes in the industry as a result of increased state-level regulation such as an increase in prepackaged cannabis products, a stronger emphasis on safety and responsible manufacturing practices which requires better labeling and put the onus on cultivars and distributors to market their products using responsible methods that comply with new regulations."
Usually, this means more child-resistant packaging, and Kush has plenty of options here for brands.
With regards to enforcement by the Justice Department Kovacevich said,
"What we've seen come out so far is lack of appetite from a lot of these local federal prosecutors to even want to start talking about going after cannabis. And we believe that if there is enforcement of cannabis operators, it will be of those operators that are operating illegally hiding behind state legal frameworks to do interstate commerce and things that are really should not be allowed. So, ultimately, we view this as not much of an impact on our business, really strengthening the need for having compliant products and practices."
I spoke at length with Kovacevich at the MJ Biz Conference in November and he showed me the myriad of new packages for the concentrate market, which is still a niche customer but is rapidly growing. The main way for these products to sell themselves to new customers is by unique packaging.
Kush stock recently hit its 52-week high of $8.51 and since has pulled back and was lately trading at $6.67, but the company has barely felt the impact of the California market in its numbers. It believes it can get into the hundreds of millions of dollars in revenue at some point. It has been steadily preparing itself for such growth and recently added Barbara Goodstein of Tiger 21 to its board and has been hiring key people in management roles. So, while the stock may feel like it's topped out, the growth is really only just beginning.
Disclosure: I/we have no positions in any stocks mentioned, and no plans to initiate any positions within the next 72 hours.
I wrote this article myself, and it expresses my own opinions. I am not receiving compensation for it (other than from Seeking Alpha). I have no business relationship with any company whose stock is mentioned in this article.
Editor's Note: This article covers one or more stocks trading at less than $1 per share and/or with less than a $100 million market cap. Please be aware of the risks associated with these stocks.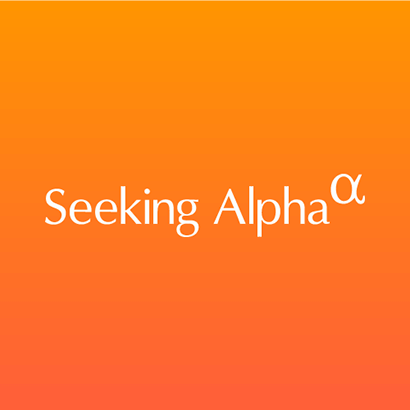 Article originally found at https://seekingalpha.com/article/4138740-kush-bottles-locking-california-cannabis-market